IRINA LAPTEVA
---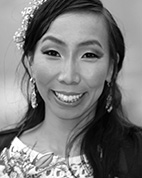 Born in Siberia, Russia, Irina Lapteva has been enrolled in classic ballet school since early age, and was professionally trained by the Vaganova ballet method at Yakut Choreographic College.
As a young dancer she toured with the State Theater of Opera and Ballet on many stages in Russian Federation and abroad which allowed her to get valuable performing experience. After several years of being a professional dancer, she moved to Moscow to pursue a Master Degree and became an instructor, specialized in classical ballet, modern dance and jazz. Moscow's complex cultural scene exposed her to a whole set of new influences.
In 2010 Ms. Lapteva moved to New York, where she became a principal dancer and instructor with Brighton Ballet Theater. Her experience and training education from Russia enabled her to become a top professional ballerina and instructor in the US.
Currently Ms. Lapteva is a professional ballet dancer, choreographer, instructor with Brighton Ballet Theater (BBT) for 5 years now. She is a faculty of children's division at BBT/the School of Russian Ballet teaching Ballet, Pre-Ballet, Rhythmic Dance and Ballet Pilates classes.
In the last three years she has also worked extensively with New York City Public Schools, as a teaching artist, where she distinguished herself as an outstanding professional and organizer.
She works with children and young students of all ages, with focus on development of body movement, flexibility, grace of lines and artistic presence, which are fundamental for the core personality of a ballet dancer.
< Back