LARISA AKINICHEVA (SMIRNOVA)
---
Instructor of BBT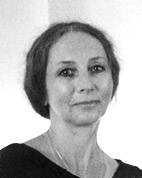 2 years with BBT
Education: Perm Academic State School of Choreography in Russia
Upon graduation, Larisa joined State Academic Theater of Opera and Ballet in Perm, Russia as a soloist. During her career, she performed solo in numerous ballets and toured extensively throughout major cities of Europe (Austria, Netherlands, Italy, France, Spain, Russia, and Baultic States), Japan, and Australia.
Classes:
point technique for beginners and advanced students,

class of variations for students ages 11 and up,

and classical ballet for children ages 10 and up
As a teacher, she draws on her rich experience and training, exhibiting exceptional professionalism and dedication.